I've trained over 5,000
Freelancers
Today, I want to talk about why test projects are so important.
Yes, even for those advanced freelancers. I'd argue that test projects are more important for advanced freelancers than even beginners because we have to be choosy about who we work with. And test projects are an excellent opportunity to see if the client likes you. And if you like the client.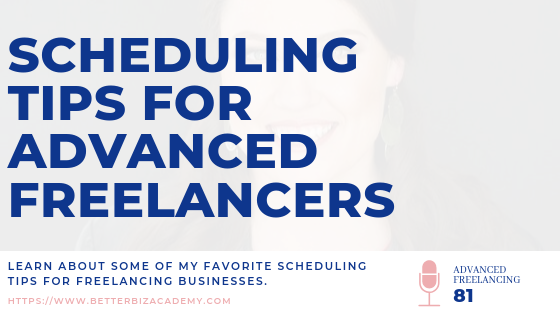 Here's what's really cool about freelancing…what it looks like is based on your needs.
The ideal set point and type of clients and projects that you work on will vary from one freelancer to another. So it's a really great, customized way to build a business that works for you. It's why there's no one size fits all solution for a lot of the issues that advanced freelancers face.
This episode specifically is for those of you who are thinking about scaling your freelance business to six figures. I recognize that that's not necessarily everyone. Everyone has different goals for their freelance business. For you, it might make sense just to do this on a part time basis. Or maybe you have a day job you love that you don't want to leave. That's perfectly fine, but I wanted to introduce you to the concept that six figure freelancers, multi-six figure freelancers, and business owners that think a little bit differently. Many of them recognize that what got them to the six figure level or close to it will not be the same thing that takes them to the next level. So they made that navigational change pretty early on in their business to be successful with where they're at.
Thanks to Laura, I've earned my first few hundred dollars, and know for a fact that I am capable of earning a decent income from freelancing.