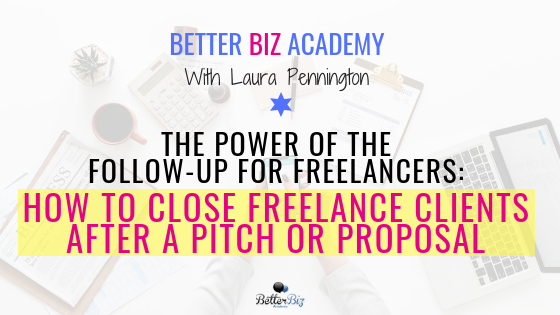 Are you pitching freelance clients but getting frustrated when you don't get a response back from those prospective clients?
This might be because you are leaving out one of the most important steps in the marketing process:
The follow-up.
Following up is just as if not more important than the initial pitch or proposal.
Some people just aren't ready to work with you immediately. Even if you have plenty of testimonials, your prospective clients may still need time to build up the know, like and trust factor. In fact, very little business is done where the client turns around and decides to hire you immediately.
I couldn't even count how many times I've been able to convert clients to long-term clients working with me on retainer because I continued to follow up with them.
Are you losing business because you're skipping the follow-up? Watch the video below where I talk more about why it's so important to follow up and what following up looks like.